Volunteer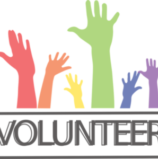 Gain practical skills in an area you're passionate about!
Interested in volunteering to help educate the wider community about Conductive Education? Or are you a student and keen to gain some practical skills required of your course?

If you are interested in gaining some practical experience within this industry or are just passionate about volunteering for organisations that support people with disabilities, then get in touch. We will be happy to chat about the options available.
Get in touch