Staff
Inna Chochina
Senior Rehabilitation Specialist and General Manager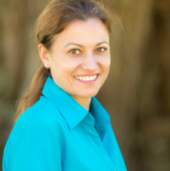 I trained as a nurse in my homeland of Russia. Following graduation I then worked for a couple of years in a hospital and returned for further education at Moscow University before studying at the Pető Institute in Budapest, Hungary. After graduating I was employed in the Adult Department and remained there for two years. I accepted a two-year contract at the Integrated Neurological Rehabilitation Foundation in New Zealand as a Rehabilitation Specialist in 2001 and have remained here ever since.
In 2015 I completed further education in Auckland as a Personal Trainer and a Post Graduate Diploma in Management for not-for-profit organisations. This provided the opportunity to develop new skills, while strengthening those I already had. My goal is to learn something new from every experience, because I believe there is always room for self-improvement at a personal and professional level.
---
Nora Keczan
Senior Rehabilitation Specialist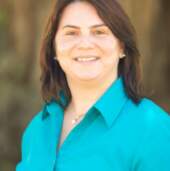 My interest in Conductive Education was fuelled by seeing both my grandfather's suffering with his neurological condition and the resulting effect on his support network. This lead me on a path to graduation from the Andras Pető Institute for motor disabled as a Conductor-Teacher in June 2005. Following graduation I travelled to Canada for a short time, where I worked at an Ability Camp. Here I lead programs for groups and provided individual rehabilitation programs for children between five and 10 years of age.

In 2006 I travelled to New Zealand to join the Integrated Neurological Rehabilitation Foundation and have over the past 10 years interacted with arrange of clients, including stroke survivors, clients with Parkinson's, multiple sclerosis, cerebral palsy and spinal cord injuries as well as other rare neurological disorders. As a Senior Consultant within the team, I lead and design rehabilitation programs for groups and individuals, carrying out assessments, individual consultations and discharges following successful rehabilitation.
---
Reka Ambrus
Rehabilitation Specialist
(Currently on maternity leave)
I graduated as a Conductor in Budapest, Hungary in 2011. A few months later I travelled to Norway to work with children and families living with cerebral palsy and developmental delay.

It was an exciting step moving to Auckland in May 2012. Working at Glowkids Trust, an early childhood centre in Sandringham for over 2 ½ years was of great benefit professionally.
Seeking further challenges, I soon commenced work at INRF in 2015. In the same year I also travelled to Adelaide for two months where I worked in a school setting, and I started working full-time at INRF in January 2016. I participate in all class sessions and believe a positive attitude will overcome all things.
---
Koko Sugita
Rehabilitation Assistant (Part-time)
I started assisting classes at INRF as a volunteer in 2014, spurred on from a desire to learn about neurological rehabilitation. I've been with the foundation ever since. I have gained a lot of experience and learnt so much during my time here, through both our wonderful clients and great colleagues.

I love seeing our clients improve. Feeling their 'flicker' of strength on my hands when providing that one-to-one support is always a favourite moment. Our clients are all very encouraging and inspiring to me. If NCF is the place you have been looking for, then I believe, you too, will be encouraged and inspired through the experience here.
---
Margarete Rocamora
Programme Administrator
Coming to New Zealand as an international student was a real challenge for me, and I am grateful to have landed an opportunity at Neuro Connection Foundation. The organisation not only focuses on providing the highest quality of rehabilitation for people affected by neurological conditions, but also welcomes a diversity of people like me who have come from a different background.

My qualifications include a postgraduate Diploma in Business Administration and a degree in Economics. This education has supported my work experiences in a financial corporation and socioeconomic planning body from my home country Philippines. These experiences have enabled me to help the foundation in the areas of administration, organisation, client services and financial management. Over the last two years I am thankful to have had exposure to varied roles including classroom programme assistance, health & safety procedures, assisting with fundraising events, marketing assistance, overall office management and exhibiting an inclusive environment. I trust that all individuals can learn and that's what Neuro Connection Foundation is all about.
---