Miriama's Story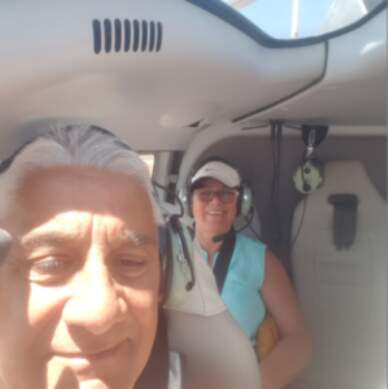 "I am able to go out socially"

My name is Miriama and I used to work at a company that made commercial dishwashers for bars and restaurants. I was there for seven years and I was an inventory controller. I'm apart of Nga Puhi and Ngati Whatua from Hokianga.

On the 10th of December 2002, my life changed. I was 45 and I had a stroke. I was asleep for two weeks. My husband Terry and children Mihi and Sonny became my greatest support team. Terry never left my side for four months. If he did, he would ask one of the kids to come sit with me till he got back. The care he gave me was tremendous. My mother had recently had a stroke too, and they had also found a brain tumour. It was a very sad time in my life.
My dad was a big part of my rehabilitation and by biggest supporter. He used to say to me if you don't use it, you lose it! He would rub my hands and legs with deep heat five days a week, on my right-hand side. Terry would come home and laugh, because dad would fall asleep with my hand in his. So I would just stay there until he woke up!

Mihi (38) and their partner Ki have four children. Mihi is a policewoman. Sonny (32) is with his partner Lana and they have one child and expecting another.

We sold our house in Ranui following my stroke and then moved in with my daughter Mihi.

Before I came to Neuro Connection, I was sent to Rehab Plus for three months and after that I went to physio for four months. I got out of Rehab Plus in July 2003 and came straight to NCF.

From my perspective, I was brain dead and couldn't speak, read or write. I had to relearn everything again, even trying to do things on my right side.

Now, I can do some things for myself like vacuuming, making my bed and looking after my moko's.