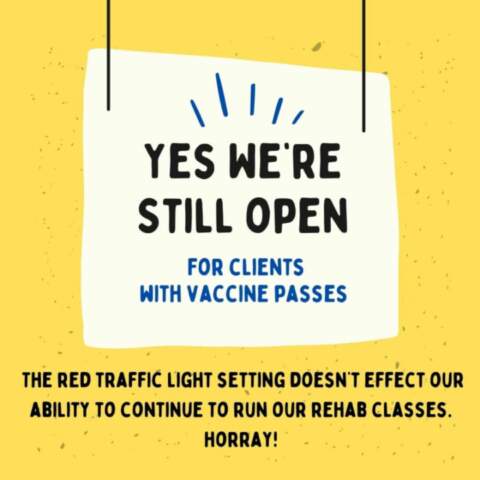 We just want to reassure you that even whilst moving to the Red Traffic Light setting under the governments COVID framework, we're still able to operate for those clients who have or do provide us with a valid vaccine pass.
So its 'Business as usual' for us.

Zoom classes are also still operating, so contact us if you wish to enquire about joining in online if you aren't already.

We understand how frustrating it is that there have been several interruptions to our services during this pandemic, but we are doing all that we can to continue to provide our rehabilitation services.
And as always, if you have any questions or concerns, feel free to reach out, we're here for you and want to support you however we can!