Careers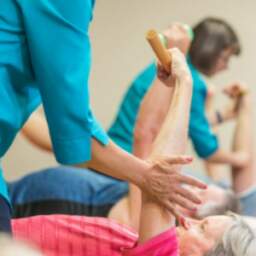 Currently in New Zealand there is no educational curriculum available to become qualified as a professional Conductor.
However, NCF currently engages the support of the Kalandra Education Group (also based in Auckland) in providing the organisation with 'support workers' - graduates who can demonstrate the ability to work in this sector.
Graduates will have skills, knowledge and behaviours including dignity, empathy and respect that are required to provide rehabilitation support to the client and family / whanau. Students will graduate from a 42-week course with a New Zealand Certificate in Health & Well-being (Rehabilitation) Level 4, Chronic Illness.
Find out more