Donate some items to our sale?
« back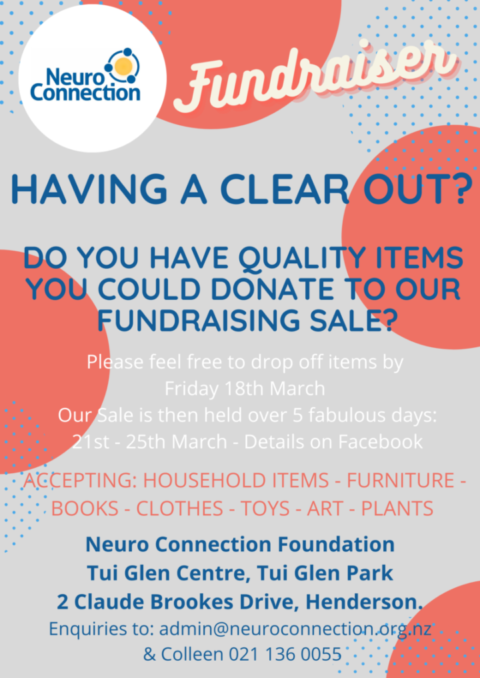 In lieu of our previously planned Monster Garage Sale - we are going to have a sale of second hand (& New) items over five fabulous days! So now is the chance to have a good clear out and donate those quality items to us to sell.
Feel free to drop them to us anytime between 9.00am and 4.30am Monday to Friday 14ths - 18th March.
Check out our Events Page on our website to see details of the sale which will run Mon - Fri 21st - 25th March.